Interviewees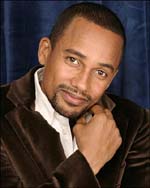 Hill Harper is an American television, film, and stage actor, best known for his role as Sheldon Hawkes in CSI: NY. He was born on May 17, 1966 in Iowa City, Iowa, and began acting when he was 7. Harper graduated with a J.D. from Harvard Law School, and a Master of Administration from John F. Kennedy School. Harper and Barack Obama became good friends in the time they attended Harvard. Soon after he received his educational degrees, Harper decided to move to Los Angeles so he could pursuit a career in acting.
Roland Martin is an American syndicated columnist and author of Speak, Brother! A Black Man's View of America. He was born on November 14, 1968 in Houston, Texas. He began studying at Texas A&M University on an academic scholarship. He got his Master's degree in Christian Communications at Louisiana Baptist University in 2008. He is member of the Alpha Phi Alpha Fraternity. Aside from being a commentator for the TV One Cable Network, but he is also a CNN contributor appearing on shows like The Situation Room, Lou Dobbs Tonight, Campbell Brown: No Bias, No Bull, and many others.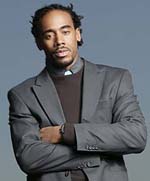 Jeff "Cousin Jeff" Johnson is a political motivator, often featured on BET's "Rap City." Originally from Cleveland, Ohio, Johnson had a knack for leadership ever since childhood. He attended the University of Toledo where he was president of the Student Government and Black Student Union. Johnson appeared on Rap City for two seasons, playing the part of "Cousin Jeff". He has showcased his activist skills, interviewing political figures such as Barack Obama, Senator Hilary Clinton, and Minister Louis Farrakhan.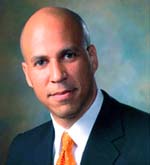 Cory Booker is the Mayor of Newark, New Jersey. He was born on April 27, 1969 in Washington D.C., and grew up in Bergen County, New Jersey. Booker earned a B.A. in Political Science at Stanford University and an M.A. in Sociology a year after that. He won a Rhodes Scholarship to The Queen's College in Oxford where he received an honors degree in Modern History. Booker later earned a J.D. at Yale Law School. In May 2009, he received an honorary Doctor of Humane Letters degree for 3 years of service as Mayor of Newark.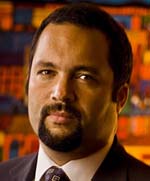 Benjamin Jealous is the president and chief executive officer of NAACP (National Association for the Advancement of Colored People). He was born on January 18, 1973 in Pacific Grove, California, and grew up in Monterey Peninsula, California. He attended York School in Monterey for his high school education. Before he was appointed president, Jealous was the director of the US Human Rights Program at Amnesty International. Jealous also worked as Executive Director of the National Newspaper Publishers Association, a newspaper organization with over 200 African American contributing newspapers. Jealous received the John Jay Award for distinguished personal achievement from Columbia University in 2009.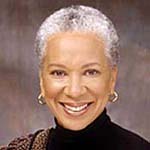 Angela Glover Blackwell is the founder and president of PolicyLink, a national research and action institute that develops and enforces local, state, and federal policies to achieve economic and social equity. She is also the co-author of Searching for Uncommon Common Ground, a book relating to the issues race in this country. Blackwell partnered with Public Advocates interest law firm in an effort to represent the underrepresented.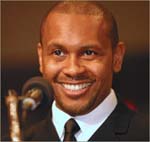 Kevin Powell is an American political activist, poet, writer, and entrepreneur. He was born on April 24, 1966, and grew up in Jersey City, New Jersey. He was one of the cast members on the first season of The Real World: New York. Before his idealisms became the kinds that got published, they were the types that sparked arguments (on the show anyway). Powell has been published in Esquire, Newsweek, The Washington Post, Essence, Rolling Stone, Vibe, and New York Amsterdam News. He has written a screenplay and an award-winning MTV documentary about post- riot Los Angeles.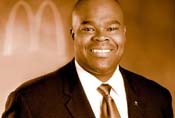 Don Thompson is the president of McDonald's USA. He was born in 1963 in Chicago, Illinois. Thompson is considered one of the highest-ranking African Americans in the United States' restaurant industry. He studied at Purdue University in Indiana, and received his bachelor's degree in Electrical Engineering. Before McDonald's, Don took a defense systems job as a specialist in engineering with Northrop Corporation.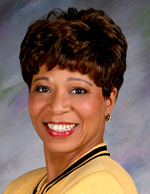 Deborah Elam is the Chief Diversity Officer at General Electric in Fairfield, Connecticut. She works to ensure that GE employees have equal opportunity to contribute and succeed. Deborah is from New Orleans, Louisiana. She received her B.A. in Sociology at Louisiana State University and her Masters of Public Administration at Southern University in Baton Rouge, Louisiana.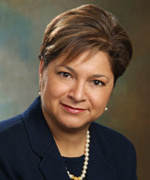 Gabriella Morris is president of The Prudential Foundation and corporate vice president of the Community Resources unit of Prudential Insurance Company of America. Morris joined Prudential in 1985 as an associate regional counsel for the company's Newark Realty Group Office (NRGO), which manages Prudential's real estate investment activity in the eastern region of the country. She directs all aspects of Prudential's interface with communities and national an international philanthropies and nonprofits by coordinating and leveraging company resources Morris has an AB degree in architecture and urban planning and a certification in African American studies from Princeton University and a law degree from the University of Texas School of Law.
Dudley Benoit is the Vice President of the Community Development Group at JPMorgan Chase & Co. He directs financial resources to non-profit financial intermediaries interested in developing affordable housing, daycare centers, charter schools and other valuable community facilities in low-moderate income areas across the U.S.

Anthony Jerome Smalls is the Vice President and Director of Community Relations at the TJX Companies.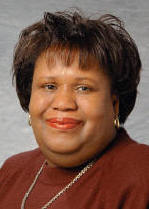 Gwen Kelly is the Senior Marketing Manager for Wal-mart. Kelly studied Mass Communications at Illinois State University, and received her B.S. in Broadcast Communications from the University of Wisconsin.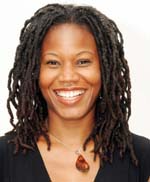 Majora Carter was the Executive Director of the non-profit organization, Sustainable South Bronx from 2001 to 2008. She was born on October 27, 1966, and grew up in the South Bronx. She attended Wesleyan University in 1984 to study acting and film and obtain a Bachelor of Arts. In 1997, she received a Master of Fine Arts from New York University (NYU). With her organization, Carter pioneered green-collar job training and placement systems in one of the most environmentally and economically challenged parts of the US.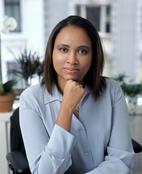 Dr. Cheryl Dorsey was named President of Echoing Green in May 2002. She is the first Echoing Green Fellow to lead this global nonprofit organization, which has awarded more than $28 million in start-up capital to over 450 social entrepreneurs worldwide since 1987. Cheryl received her education at Harvard-Radcliffe Colleges where she earned a degree in history and science in 1985. In 1992, while training to be a pediatrician at Harvard Medical School, she received an Echoing Green Fellowship. Cheryl has received numerous awards and honors including the 2009 U.S. News America's Best Leader award, the John C. Whitehead Social Enterprise Award, Pfizer Roerig History of Medicine Award, the Robert Kennedy Distinguished Public Service Award and the Manuel C. Carballo Memorial Prize.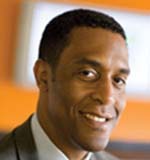 Rey Ramsey is an American social justice entrepreneur, author, and the CEO of the One Economy Corporation, a nonprofit he co-founded in 2000. November 2009, he was named CEO of TechNET, at which he started full-time in early 2010. Ramsey received a BA in Political Science from Rutgers University, and a law degree from the University of Virginia School of Law. Ramsey served two terms on the Habitat for Humanity International board of directors, elected as vice-chairman in 2001 and then as chairman in 2003.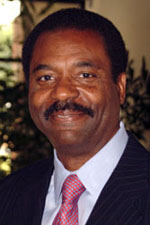 David Steward is chairman and founder of World Wide Technology, Inc., one of the largest African-American-owned businesses in America. He also is the author of Doing Business by the Good Book. Steward was born to a poor family in Clinton, Missouri. He founded World Wide Technology in 1990 with four other people in a 4,000-square-foot (400 m2) office space. Steward's company now exceeds $2 billion in revenue.
Zack Lemelle was the Vice President of Information Technology for Johnson & Johnson. Zack held a number of prestigious positions with Johnson & Johnson, including Worldwide Vice President and CIO Management & Business Process Management for Ethicon, Inc., and Vice President/CIO for Ortho-McNeil Pharmaceutical. He was also a founding member and Co-Chair of the Johnson & Johnson African American Leadership Council and he is currently serving as the Chairperson for the IT Senior Management Forum.
Otis Moss III is an African American pastor of Chicago's Trinity United Church of Christ who preaches black liberation doctrine and emphasizes the mentoring of inner city black youth. He grew up in Cleveland, Ohio. He then attended Yale University, receiving a Master of Divinity degree with a concentration in ethics and theology in 1995. Moss moved to Denver to study for a Ph. D. in religion and social change from a joint program of the University of Denver and the Iliff School of Theology. Moss was installed as the Pastor of Trinity United Church of Christ in May 2009.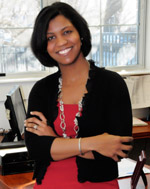 Marnie McKoy is the principal of The Link School. She was a board member of the New Jersey Association of Independent Schools, Assistant Director of Admission at The Pingry School, and the English Teacher at The Pingry School. She received her Master's degree in Educational Leadership from Seton Hall University, and her Bachelor of Arts degree in English and Education from Douglass College.
Darryl Cobb has served as chief executive officer for the Chicago-based ACT Charter School. He has recently been appointed as partner and vice president of the Charter School Growth Fund. Cobb received a B.A in Electrical Engineering from the University of Virginia in 1995, and an M.B.A from Kellogg School of Management at Northwest University in 2000.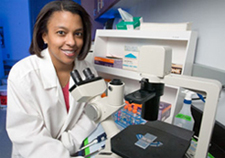 Dr. Treena Arinzeh is the Associate Professor of Biomedical Engineering at NJIT. She has earned national recognition for her commitment to making adult stem cell therapy a future reality. In 2003, the National Science Foundation also gave Arinzeh its highest honor–a Faculty Early Career Development award that included a $400,000 research grant. In fall 2004, President Bush awarded Arinzeh the Presidential Early Career Award for Scientists and Engineers, the highest national honor that a young researcher can receive.
Alonzo Adams is an Artist. He was born on December 24, 1961 in Harlem, New York. He was raised in Plainfield, New Jersey. Alonzo had a passion for fine art from an early age. He caught the attention of Bill Cosby in 1987 and received a Fellowship from him. Thanks to Cosby's generosity, Adams was able to pursuit a dream in fine arts and study at graduate level. In 1991, he received his Master of Fine Arts from the University of Pennsylvania. Adams has been featured in solo exhibitions in places like Howard University and the Russell Senate Building in Washington D.C., Rutgers University, Dow Jones and Upton Records in New York. His works hang in the collections of Bill Cosby, Andrew Young, the Rev. Jesse Jackson, Earl Graves, Maya Angelou, Patti Labelle, Jasmine Guy, Eddie Murphy and Senator Bill Bradley.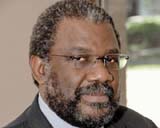 Ralph Smith is the executive vice president of The Annie E. Casey Foundation. Previously, as senior vice president and director of planning and development, he helped design the Foundation's comprehensive effort to help communities improve outcomes for children by strengthening families and neighborhoods. Ralph serves on the Boards of the Council on Foundations, the Foundation Center, the Wachovia Regional Foundation, the Annenberg Institute for School Reform, and the Venture Philanthropy Partners. Smith is an active participant in various councils and networks working to improve national and international philanthropy.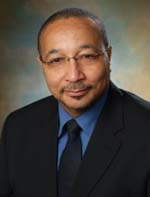 Wayne Winborne is Principal of The Winborne Group and was Vice-President of Business Diversity Outreach at Prudential Financial where he managed the Horizon program, an integration of corporate and business-specific resources to facilitate relational opportunities for Prudential's Business Groups in targeted communities through sponsorship and related activities. He serves on the boards of several local and national non-profit organizations including the National Council for Research on Women, the Asian American Justice Center, the Brooklyn Philharmonic Orchestra, the Bedford Stuyvesant Restoration Corporation, the Medgar Evers College Foundation, and the Consortium for Community Development.