The Authors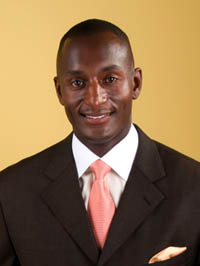 Dr. Randal Pinkett has established himself as an entrepreneur, speaker, author and community servant. He is the chairman and CEO of BCT Partners, a multimillion-dollar consulting firm based in Newark, NJ, that specializes in information technology, organizational development and public policy.
A sought-after speaker for corporate, government and community groups, he has appeared on CNN, Fox, The Today Show, and Nightline. In 2009, he was named to NJ Governor Jon Corzine's official shortlist as a potential running mate for Lt. Governor. He is the author of Campus CEO: The Student Entrepreneur's Guide to Launching a Multimillion-Dollar Business and No-Money Down CEO: How to Start Your Dream Business with Little or No Cash.
Dr. Pinkett is a proud member of Alpha Phi Alpha Fraternity Incorporated, the National Society of Black Engineers, the National Black MBA Association, the Information Technology Senior Management Forum, and Black Data Processing Associates, and has served on the board of directors for the NJ Economic Development Authority, the NJ Public Policy Research Institute, the Nonprofit Technology Enterprise Network, and the National Visionary Leadership Project. He is also a national spokesperson for Autism Speaks, NJ Reads, Junior Achievement of NY, and the Minority Information Technology Consortium.
Dr. Pinkett holds five degrees including: a B.S. in Electrical Engineering from Rutgers University where he competed on the track and field team as a high jumper and long jumper; a M.S. in Computer Science from the University of Oxford in England; and a M.S. in Electrical Engineering, MBA, and Ph.D. from MIT. He also received an honorary doctorate from NJIT. Most notably, he was the first and only African-American to receive a Rhodes Scholarship at Rutgers and was the winner of NBC's hit reality television show, The Apprentice.
Born in Philadelphia and raised in New Jersey, Dr. Pinkett attends First Baptist Church. He is happily married to his wife, Zahara, and they are both proud parents of their daughter, Amira. Dr. Pinkett firmly believes that "for those to whom much is given, much is expected," so throughout his endeavors, he places great emphasis on his desire to give back to the community.
For more information visit: www.randalpinkett.com and www.redefinethegame.com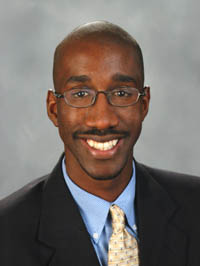 Jeffrey A. Robinson, Ph.D. is an award winning business school professor, international speaker and entrepreneur. Since 2008, he has been a leading faculty member at Rutgers Business School where he is an assistant professor of management and entrepreneurship and the founding Assistant Director of The Center for Urban Entrepreneurship & Economic Development. The Center is a unique interdisciplinary venue for innovative thinking and research on entrepreneurial activity and economic development in urban environments.
Dr. Robinson's research describes how business practices and entrepreneurship can be used to impact societal issues. He is particularly concerned about community and economic development issues for urban metropolitan areas in the United States and abroad. He is the author of books and articles on such topics as social entrepreneurship, African American women in entrepreneurship, and patterns of Black employment. In 2007, he received the Aspen Institute's Social Impact Faculty Pioneer Award for his research, service and teaching activities at the intersection of business and society.
Dr. Robinson is a sought after speaker and media commentator appearing on Dateline NBC and NBC Nightly News, PBS, NJN News, NJBIZ, The Star-Ledger and The New York Times. He has been the keynote speaker at international events and conferences in Shanghai, China; Lagos, Nigeria; and London, England and invited to present his work on six continents.
Dr. Robinson is co-founder of the Newark, New Jersey-based consulting company BCT Partners, based in Newark, New Jersey, and Eden Organix, a day spa and retailer of organic skin and beauty products in Highland Park, New Jersey that has been recognized by New Jersey Magazine as one of the 10 best spas in the state.
Dr. Robinson has completed five academic degrees in the areas of engineering, urban studies and management including a Ph.D. in Management and Organizations from Columbia Business School. He holds life memberships in Alpha Phi Alpha Fraternity Incorporated and the National Black MBA Association. He lives in Piscataway, New Jersey with his wife, Valerie, and their three children.
For more information go to www.jeffreyrobinsonphd.com or www.redefinethegame.com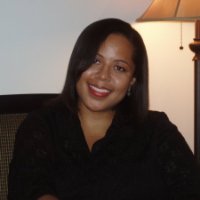 Philana Patterson is a business news editor for the Associated Press, with experience in print, online and broadcast journalism with an expertise in financial subjects. Areas of reporting expertise include investing, financial markets, personal finance, real estate and retailing. She has completed her degree in Journalism at Northwestern University and has written and edited for Patterson Media Ventures, Earl G. Graves Ltd., Bloomberg L.P., Dow Jones News Wires, The Daily Press, The Greenville News, and also performs ghost writing and book editing services and academic journal editing.